China launches Shenzhou-17 manned spaceship
SOURCE: CASC UPDATED: 2023-10-26
China on Thursday launched the Shenzhou-17 manned spaceship, and the three astronauts aboard will be sent to stay in orbit for about six months on a space station mission.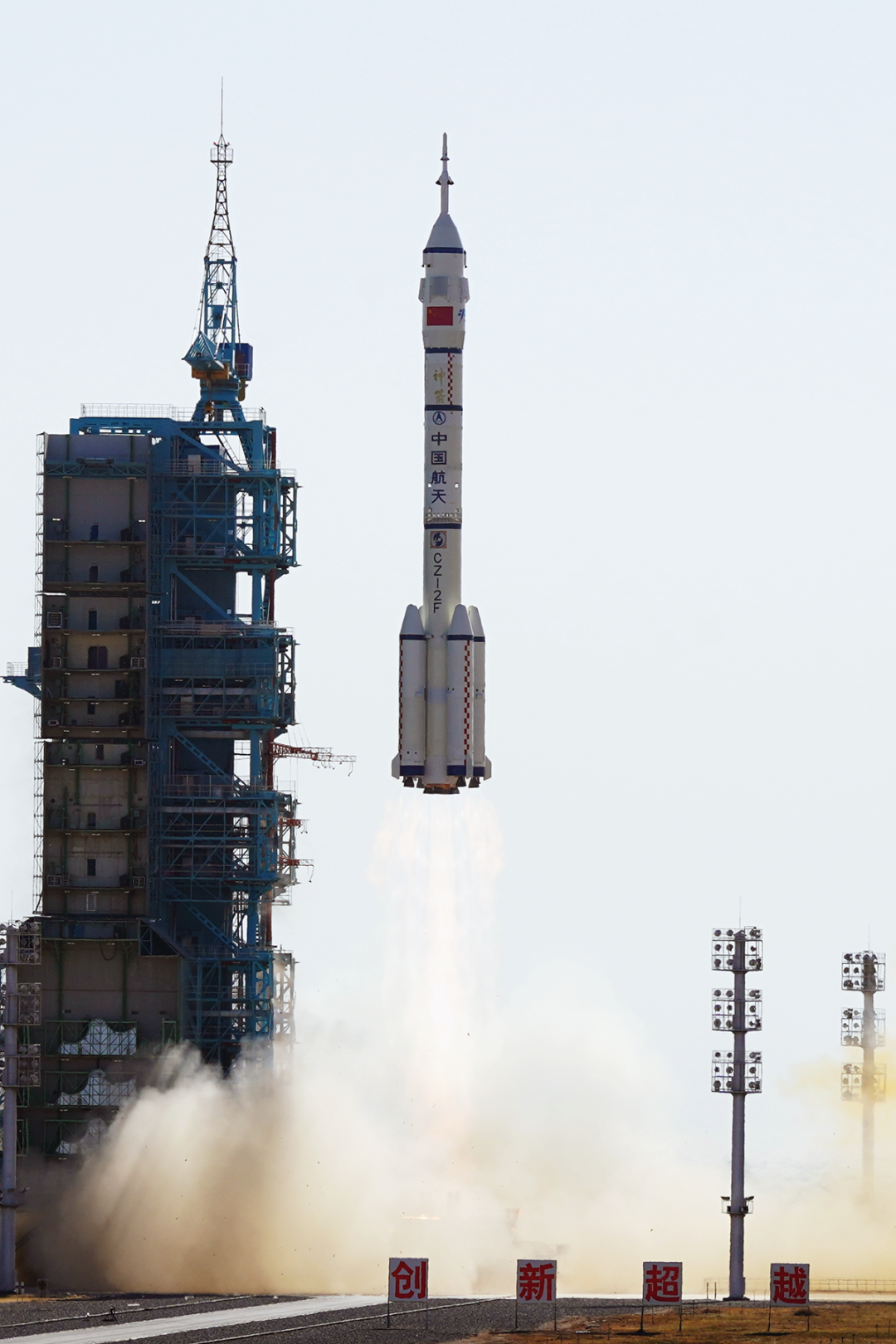 The spaceship, atop a Long March-2F carrier rocket, blasted off at 11:14 a.m. Thursday (Beijing Time) from the Jiuquan Satellite Launch Center in northwest China.

About 10 minutes after the launch, the Shenzhou-17 spaceship separated from the rocket and entered its designated orbit. The crew members, consisting of Tang Hongbo, Tang Shengjie and Jiang Xinlin, are in good shape and the launch is a complete success.

After entering orbit, the Shenzhou-17 spaceship will make a fast, automated rendezvous and docking with the space station combination.